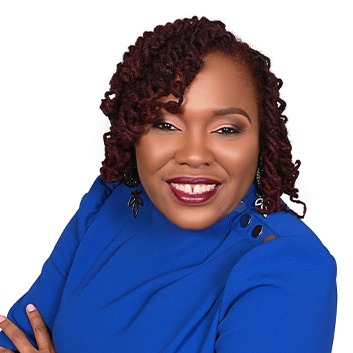 Jovan Walker-Jackson
An entrepreneur, mother and spiritual woman with a passion for people, Jovan is known as a Financial Coach of Hope. Jovan is on a crusade to help as many families as possible become financially independent. In fact, her passion for teaching financial literacy is so strong, she's become a sought-after wealth manager and financial advisor in the Baltimore-D.C. metropolitan area.
A Registered Investment Advisor who can offer investment and insurance products and services, Jovan is a Baltimore native who has been featured on countless radio shows. Today, you can find her on the TV show "Holy Matri-Money: The Miseducation of Love & Money" on Thursday nights.
Jovan has led many workshops for government organizations and private corporations. She enjoys helping federal government employees understand — and maximize — their employee benefits. She also helps business owners create personal and affordable benefit packages for tax-free supplemental retirement income that they control.
Jovan also presents her economic empowerment ministry in spiritual settings and received an Honorary Doctorate of Humane Letters from the Global Opus Dei Seminary and University.
After serving in the Army with the Military Intelligence Corps, Jovan started investing in real estate when she was 20 years old — an early start that would lead to a career in financial services. In 2004, Jovan started coaching and consulting in the area of debt elimination and credit restoration.
Jovan's most important role is as a mother. When not working in her purpose, she is spending time with her husband Lawrence and daughters Jaidah and Loren. Jovan loves horses, and spends her free time crafting, public speaking and taking cruises.
For more information, email Jovan at info@jovanwalker.net or call her 1.800.747.1839 to schedule a consultation.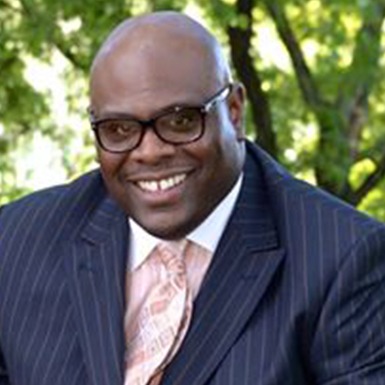 Lawrence Jackson Jr.
Lawrence Jackson Jr. is a native of Baltimore, MD and has more than 35 years industry experience working in a number of professional capacities including Customer Service, Sales and Marketing, Recruiting, Accounting & Finance, Hospitality and Restaurant/Hotel Management.
As a young adult, Lawrence learned and empowered himself through one very important Principle, "To Be Better, you have to Want, Think and Understand Everything Better".
It was this guiding principle that not only shaped his pursuit of knowledge, but also helped him to gain Access, Insight and Exposure to the value of information which would ultimately position him to not only create, but maximize his own opportunities.
While his roles and responsibilities changed, his consistent pursuit of self-development philosophies hasn't, whether in professional or personal settings. He is constantly seeking new ways to gain new information and insight utilizing various platforms and with that same passion that he seeks to take all of the valuable lessons he's learned and use them to motivate, educate, activate and inspire others to go after their dreams and fulfill their life's purpose.
Lawrence has spent the last 16 years employed with a well-known Athletic brand where he has been responsible for managing the financial health of independent accounts and is exceptionally well respected, not only for his professional track record and high ethical standards, but for being an honest, hardworking team member who will do whatever is necessary to ensure his success.
When not working, Lawrence is a creative writer, who is currently working on several writing projects and has been the co-host of Talk Radio Show and is currently working on releasing his own podcast. He is also a strategic advisor for individuals and small businesses who require one on one mentoring, content creation, sales and marketing strategies.
Ready to Take The Next Step?
For more information about any of our products and services, schedule a meeting today or register to attend a seminar.